Just want to let you know I am Designer of the Month
50% off all items over $1
I am Designer of the Month for April
__________________
__________________
Check out my Easter Madness Kit and Layouts created by it.
If you buy anything in the store that costs $1
you can get this for free from me so don't miss out.
Check it out on the front page of the store HERE
I still have my Easter Madness Sample kit for free in the store.
Here are some layouts made using my Easter Madness kit.
This one is by China Doll
This one is by Dianna aka Digicats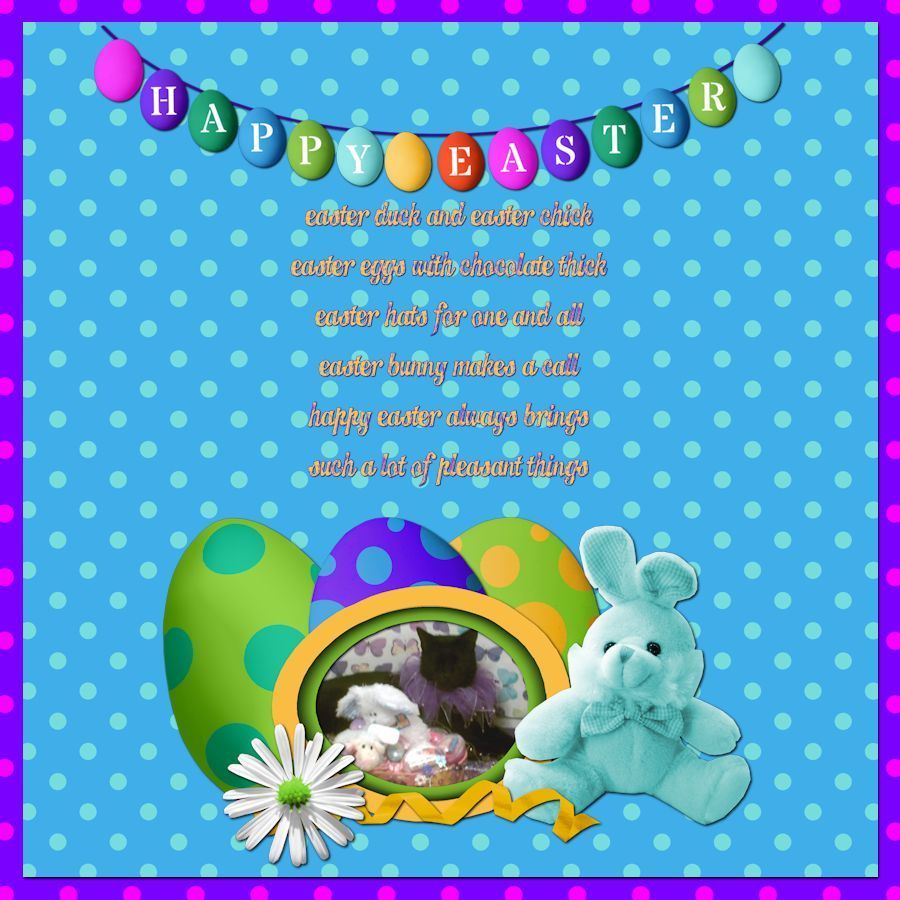 And a card by Jemima :)